"Seeing Spots" in Your Home?
Which of these top home "spots" are yours?  Do they need a "fast fix"?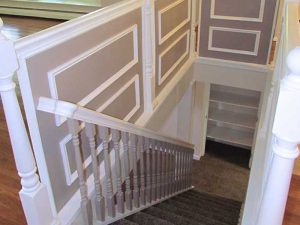 Throughout the year, people contact us, and they're "seeing spots"!  The "spots" are real!  They are areas of their home they'd like Handyworks to fix up in time for their next event, birthday party, retirement party, baby shower, whenever friends might be stopping by.
But it's true: Every year, at HRD, Handyworks Remodeling and Design of Wallingford CT, we hear from people "seeing spots".  Frankly, we're not eye doctors, but we CAN see from years of experience that it doesn't take a crystal ball to see the "spots" people ask us about most:
The "TOP TEN SPOTS" which SHOULD (but rarely) get the Most Attention:
Spot #1.  STAIRS:  Staircase railings, tighten, replace or repair.  Learn more
Spot #2.  ENTRANCES:  Front steps/side steps, rebuild, repair.  Learn more
Spot #3.  DOORS:  Squeaky doors, stuck doors, doors with loose handles.  Learn more
Spot #4.  WINDOWS:  Loose frames, cracked glass, leaking air.  Learn more
Spot #5.  KITCHENS:  New cabinet doors, fresh coat of paint. Learn more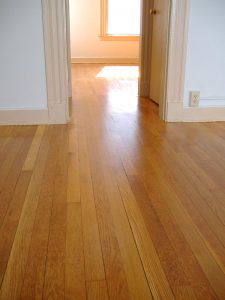 Spot #6.  DINING ROOM:  Re-tile floor, paint walls, new carpeting, new lighting.
Spot #7.  BATHROOMS:  Vanity countertop repair, new toilet. Learn more
Spot #8.  GARAGE:  Shaky garage door, unfinished storage shelves, adding more shelving.  Learn more
Spot #9.  DECK:  Tighten railings, new paint, fix loose wood. Learn more
Spot #10.  FURNISHED BASEMENTS:  New carpeting, laundry room, wall repairs, paint.  Learn more
Ok, your turn:  Pick one (or a few) "spots" from this list, or add some of your own "spots".
KEY FACT:  These "spots" can be eliminated VERY QUICKLY, so your home will be ready with NO spots, this summer & fall!
LEARN EVEN MORE about these topics from Keith's Korner Blogs here:
More about stairs
More about entrances & exits
More about windows & doors
More about kitchens
More about bathrooms
More about decks
More about basements/garages
More "idea-starters" for interior/exterior
–Keith
LEARN MORE:  Discuss "spots" you're seeing with Keith Santora, the co-owner of Handyworks (HRD), no charge, no obligation (on any topic related to remodeling).  For home improvement tips and advice, call Keith at 203-626-5451 or, to ask Keith a question right now, just click here.  OR… to see our entire Handyworks Remodeling website from the top down, visit www.HandyworksRemodeling.com.