Happy New Year! Need a NEW KITCHEN or DECK?  BATHROOM need repair?  Upgrading your BASEMENT?  Adding a PORCH?  HRD gets things done right...and fast!
WHAT WE OFFER at Handyworks:
We offer a better approach... with better results!
Here's how:  We handle residential projects & light commercial projects.  We can re-invent your home or office space fast!  Family-owned & operated, Handyworks Remodeling and Design (HRD) in Wallingford, CT, is a multi-purpose company with a team of highly-skilled, local, full-time experts.
Yes, we can DESIGN your project, if you need us to.  And then, we can BUILD it!  At HRD, we are a DESIGN/BUILD company.  Not every contractor can do both.
Hundreds of happy homeowners in WALLINGFORD, HAMDEN, NEW HAVEN, CHESHIRE, CROMWELL, MERIDEN,  MIDDLETOWN, SOUTHINGTON, DURHAM, NORTH BRANFORD, NORTH HAVEN plus people from plenty of other towns throughout South-Central Connecticut, all giving us 5 stars and 2 thumbs up!!
Every week of the year, year after year, we easily self-manage multiple renovation projects.  We know what it takes to make your next project a success.
The Handyworks way is simple:
Value + Craftsmanship + Service + Solutions = Better Results!
HRD's Mission:
To offer Pride and Passion in the remodeling industry through Innovation, Inspiration, and Education. 
MEET KEITH SANTORA, remodeling professional (pictured, right).  Keith has over 30 years in BOTH the building industry AND the complex field of home remodeling & improvement.  Plus, Keith is also the co-founder and president of HRD, Handyworks Remodeling and Design!
Leading the Handyworks team, Keith listens to you...and then offers client solutions everywhere they go.
What are your remodeling plans? A new deck?  Kitchen makeover?  Bathroom renovation?  Interior?  Exterior?  New addition to your home?  Take a look at our custom solutions we've created for others.  The next one may be yours!
See our results:  HRD in words AND pictures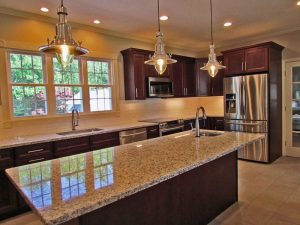 First, the WORDS:
Read about our kitchens
Read about our bathrooms
Read about our decks
Read about our stairs
Read about our windows & doors
Read about our basements/garages
Read about our interiors
Read about our exteriors
Read about our whole-home remodel
BONUS: our FREE  "Getting Started" Checklist!
...and now, the PICTURES:
See our bathroom gallery
See our basement gallery
See our deck gallery
See our home additions gallery
See our interior gallery
See our exterior gallery
See our special projects gallery
See our full project gallery
Stay within your budget:  get tips, advice, and top-notch workmanship from the team at Handyworks Remodeling and Design of Wallingford, CT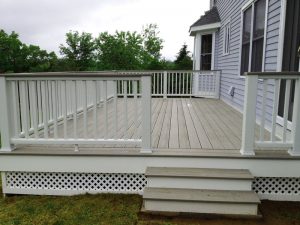 REVIEWS:   What do people say about Handyworks?  Read their words, direct from Google:
>  Google Reviews
BEGIN YOUR 2020 HOME MAKEOVER:
Your home...Your style!
CONTACT INFO:
Handyworks Remodeling and Design
CALL:  203-626-5451
EMAIL:  Office@HandyworksRemodeling.com
VISIT our brand new offices:
47 North Plains Industrial Road, Suite B, Wallingford, CT USA
OR...to have your questions answered for FREE, no obligation, just click the  "Ask Keith Now" button (the big orange button) below: