TURNING IDEAS INTO ACTION: The Battle of Budget vs. Design
When People SAY They're Ready… but they're not.
Ok, it's done. You've got it…it's right there, in your head.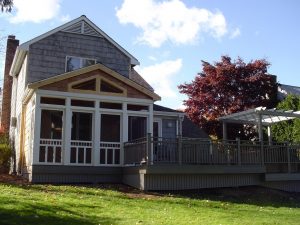 It's your next home remodeling project in Wallingford, Hamden, North Haven, Cheshire, or anyplace throughout South Central Connecticut.
You can SEE it; the finished project, in your mind, just as if it really existed!  You can SHOW it to someone; exactly where the project will be located!  You can even TALK about it, in words, in everyday English, "telling the tale" of your plan!
That means you're almost done, right?  No, not yet. You still need…
1. The DESIGN: on paper (or computer), the actual design of your project.
2. The PRICE: calculating the finished price of the project.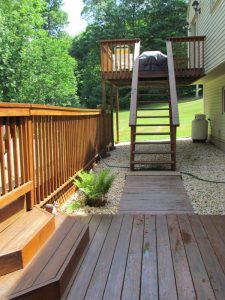 It's a fact: Nobody can create an accurate price estimate from just an idea. Ideas are not formulated yet; they need to be made into your DESIGN. Here's how:
WHAT'S IN A DESIGN? It's your "plan of attack"
Designs aren't scribbles on napkins, but an organized, step-by- step document, laying out the entire action plan.  A design has four parts:
 Concrete plan     Floor plan     Elevation drawings     Sectional drawings
In other words, create the DETAILS of your project for anyone to use, so that everyone is on the same page (literally). These are real construction drawings any company can use. If you have any of these already, show them to your remodeler.
The good news: a remodeler or contractor will ask questions, taking notes on what you say, and helping you create a professional design, customized to fit your budget. The remodeler handling your project usually deducts the cost of their professional design from the final project cost. Once the design is done, it's yours. You own it.  You can show it to any remodeler.
Matching IDEAS to REALITY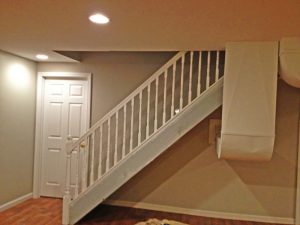 The Key Cost Question: What's your budget for this?
The remodeler will ALSO ask what your budget is for this idea of yours. It's surprising how often the IDEA of what you want doesn't come close to matching the BUDGET you have available.  If you already have a design done: show it to your remodeler or contractor. This critical info lets them plan properly.
MOVE FORWARD…FASTER
So start now. Look again at that completed picture in your head, and make sure you get a design to match, so your remodeler can more forward, faster.
Any questions? 
GET INPUT FROM AN EXPERT:  Keith Santora, president of HRD, Handyworks Remodeling and Design, will reply to your question fast, with no obligation.  He'll usually reply the very same day, or the next business day.