Got a home improvement idea?  There are LOTS of rules & regs from CT's Consumer Protection Dept. to protect homeowners. BUT, we have simplified the process for you...read on:
The bottom line: ANYONE working on residential property is required to register with the CT Department of Consumer Protection.  This means remodeling contractors must have valid certificates of registration to work at your home.
HOWEVER... the state's website has many, many pages.
HERE'S THE TRICK:  FINDING the key pages, to learn the basics, so you can begin.
We've done that work for you, here at HRD, Handyworks Remodeling and Design in Wallingford, CT! We reviewed the state's entire consumer protection website sections related to home improvements.  The first 3 links below connect you to SHORT explanations, each one just ONE page long, perfect for printing if you wish.  The 4th link connects you to their booklet going into a bit more detail.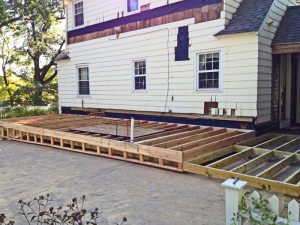 THREE LINKS & a booklet for everyone with remodeling in mind:
 LINK 1:  FINDING A REMODELING CONTRACTOR: what do you look for?


Short article from State of CT (less than 2 pages)

:  click here.
 LINK 2:  WORKING WITH YOUR REMODELING CONTRACTOR: 

Short article from State of CT (less than 2 pages)

:click here.
 LINK 3:  IS REGISTRATION IMPORTANT?  

Just ONE PAGE, from State of CT

:  click here.
 

THE BOOKLET:  Learn even more

from the "The Connecticut Contractor for Home Improvement & New Home Construction",

free

from the State of CT, just 26 pages: click here.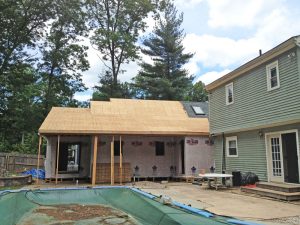 For any home remodeling projects this year, including kitchens, bathrooms, driveways, pools, porches, garages, roofs, siding, insulation, flooring, patios, landscaping, painting, fences, doors, windows, waterproofing, radon testing & treatment, and underground heating oil tank replacement, you need to know the rules.  That's why the above links will really help you get up to speed quickly.
Any questions?  Contact us anytime, using the link below. I'll get right back to you.  Have a great year, from all of us at Handyworks Remodeling and Design!
-- Keith
Handyworks Remodeling and Design (HRD), Inc. 
47 North Plains Industrial Road, Suite B
Wallingford, CT 06492
Phone:203-626-5451
GET INPUT FROM AN EXPERT:  Keith Santora of HRD replies ASAP to your question the same day (or the next morning)!  Free, no obligation.  Click here to ask.  Try it.