Clearing a ROOM clears your MIND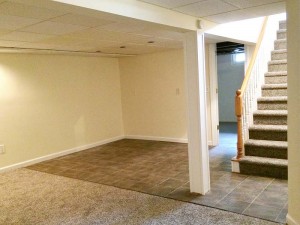 Spring:  A perfect time for changes at home
With the dull, cold and harshness of a Connecticut winter behind us, and the color, warmth and anticipation of spring all around us, many people decide that this is an excellent time to fix-up the family room, renovate a bathroom, or upgrade the back patio.
What did the crew do?
When Handyworks Remodeling and Design (HRD) of Wallingford, CT was hired to come to nearby Cheshire to do a whole-house renovation for a group that wanted to flip a house there, the first thing the crew did was to CLEAR OUT THE CLUTTER. My Realtor friend tells me the first thing she asked her clients who were putting their house on the Wallingford market was to…clear out the clutter!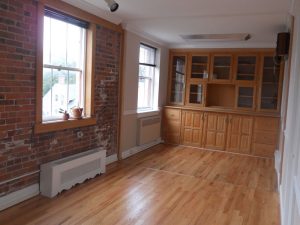 (1)  Learn ways to "clear clutter":  very often, those who don't may be prevented from getting off to a good start.  Getting rid of clutter "opens the door" for making good decisions about your next step toward improvements, remodeling and repairs.
(2)  What's on YOUR carpet?  Let's say you want to remove carpeting from the family room and install hardwood flooring.  But first, look at what's ON the carpeting besides the furniture… boxes of stuff?  Piles of papers?
(3)  Some clutter-clearing ideas:  For many unique viewpoints on de-cluttering your family room quickly, check out these tips from space-clearing experts at Huffington Post.  Just click here.
I hope it will be a great spring for you… and don't forget to call Handyworks Remodeling and Design  for your remodeling and improvements, or use the handy link below to ask me a question.  It's easier than you may think.
–Keith
Ask Keith a question:
Got a question on clearing clutter?   Just click here.  You'll get an expert answer fast, from Keith himself, president of Wallingford's HRD.  Or, ask any remodeling question and get a fast answer, no obligation.  No pesky sales people will ever call.  Honest.