All Remodeling Firms are NOT Created Equal! (with video)
————————————————————————-
————————————————————————–
What makes one remodeling company different from another?  
Can the company you're talking with handle your remodeling project?  What makes them different?  Often, there are DRAMATIC differences between companies.  Chat with two or more companies and you'll discover remodeling companies are NOT created equal… in how they talk with you.   Here's how to get started, using…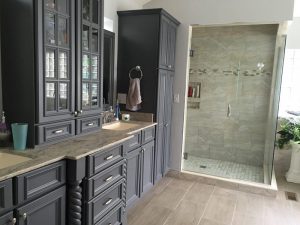 "THE THREE Ts":  Technology, Time & Temperament
Once you realize you can't handle your project alone, you'll need a company with the right technology, enough time, and the proper temperament, so things happen on your schedule, within your budget.  Here's more on "The Three T's":
T#1 = TECHNOLOGY:  First, you'll need a design (plan/layout/drawing), plus the tech tools to make it happen.  Then, everyone can follow the same guidelines, using contemporary technology to maintain quality control and aesthetics.  Many companies learn what you need, then they try to find workers/sub-contractors who can use the proper technology, tha means they're not ready to begin when you're ready.   Other companies have fulltime workers on their payroll with the right skills, ready to go.
T#2 = TIME:  Some remodeling companies want to get started without discussing the "scope of work" needed, and without estimating the time and costs involved.  Make sure the project meets your specifications and the job is explained in words you understand.  Not every company does this, as you'll discover… just speak with a few.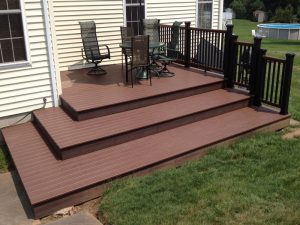 T#3 = TEMPERAMENT:  Does the company have the right attitude, knowledge, and skills to handle your project?  Are they listening to you?  Make sure the people you're talking with have the right temperament (attitude/friendliness) to handle your project.  Many companies keep details and conclusions to themselves.  You'll want to know what happens during each step AND how to get a daily briefing of what's been done on your project today.
As long as you'll be updated while your project rolls along AND you're using workers with the skills and education to customize their work to your needs, your project is in good hands.  AND, your project will be a success!
Remember to ask your potential remodeler key questions.  Learn what questions to ask in this video below:
Like this blog?  Want to read more?  Just click here for a list of ALL our blogs.
Want to talk about REMODELING one or more rooms in your home?   Or, want to discuss the best ways to get your project rolling?  Click below for contact info.  You'll get an answer right away from Keith Santora, the president and CEO of Handyworks Remodeling and Design (HRD) in Wallingford, CT).  Call 203-626-5451, or click the link below for a quick reply.  No obligation.