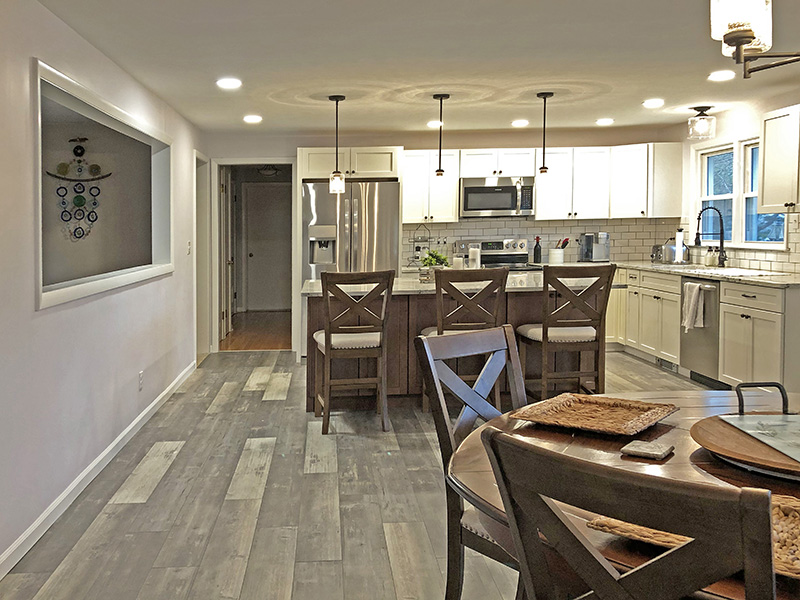 FIVE FUNCTIONAL IDEAS To Add Décor Depth To Your Home  
1 of these 5 might be the best way to roll!
by Keith Santora, Handyworks Remodeling and Design (HRD) 
When you think about your home from a different angle, new possibilities "pop up", to improve the space you already have.  Sometimes, what your home NEEDS may be something you've never thought about before… but it may be the best idea!
Here are some of the most popular "functional ideas" for homes HRD has recently rem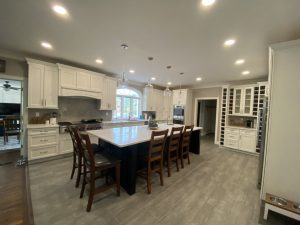 odeled:
Functional Idea #1 – ENLARGING WITHOUT ADDING:  Do some areas at home need to "feel" a little larger?  Add more cabinets and shelf space, or add a tabletop island mid-kitchen, plus drawers below the countertops?
Functional Idea #2 – ADD A WORK/PLAY SPACE:   Consider adding a computer desk to a den or living room, so your desktop or laptop screen can be seen on a wide-screen, wall-mounted TV!  Adding ceiling-to-floor shelving to create plenty of room for books, magazines, music CDs, videos, photos, small plants and more.
Functional Idea #3 – TURN PLAIN WALLS INTO FUNCTIONAL WALLS:   How about adding a ceiling-to-floor set of shelves in your den, living room, office or bedroom?  Or, consider dividing one larger room into two medium-sized ones.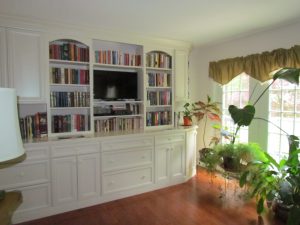 Functional Idea #4 – MAKE A ROOM "FEEL" LARGER:  Adding more cabinets in open areas near the ceiling?    Maybe adding a tabletop island in your kitchen, with access from all sides, plus drawers below the tabletop?
Functional Idea #5 – MAKE SMALL SPOTS LARGER:  Want to take the front entrance to your home and make it wider?  …or, replace worn steps with a new railing?  You might wish to add an overhead portico supported by two wooden columns.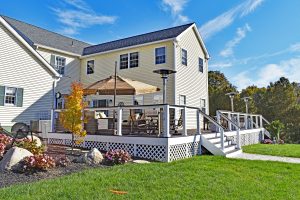 To discuss these and other ways to make your home "feel" larger, call Handyworks Remodeling and Design in Wallingford, Connecticut.  YOUR home… YOUR style!  Handyworks.  Questions?  Just call me, at 203-626-5451.
Stay safe,
Keith
GOT A QUESTION?  ASK KEITH, NOW:   Here at Handyworks Remodeling and Design (HRD) in Wallingford, CT, we'll answer any of your questions.  Call 203-626-5451 and Keith, a remodeling expert (he's our president, too), will answer ASAP!   If Keith's not there when you call, leave your name+number, and he'll call you back!  OR ask Keith online right now, just click here.