Remodel = to change, alter, modify, refashion, transform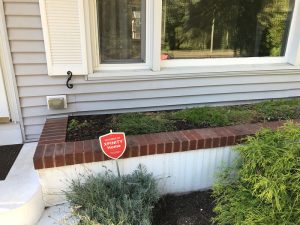 Q:  What's the difference between 'improving" and "remodeling"?
A:  IMPROVE your exterior with a fresh coat of pain or REMODEL it with new siding, trim or doors, installed by Handyworks Remodeling and Design of Wallingford, CT.
Imagine...Create...Celebrate!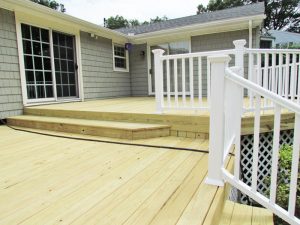 These days, THE FOUR MOST IN-DEMAND EXTERIOR PROJECTS are:
> Decks  > Additions  > Siding  > Windows
Note: Don't forget, older windows become energy-thieves.  A sprucing-up can make your home's exterior pop!
Additions
Painting
Siding
Windows
Doors
Bonus rooms
Why HandyWorks Remodeling?
We've done the advance work FOR you!
In Connecticut, building an addition takes more than skill and materials.  Key people from HandyWorks Remodeling have spent many hours attending building & zoning meetings and talking with zoning officials to make sure your addition meets the various legal standards required. We take responsibility for meeting standards so your dream becomes a reality.
Here are just some of the GUARANTEES you'll get automatically, when you trust your home to HandyWorks Remodeling:
Quality work and craftsmanship
Professionalism and courtesy
Individual attention
A clean Worksite
Attention to budgets - and...VALUE
BE YOUR OWN TOUR GUIDE and see for yourself:
Walk through our photo galleries.  Click any photo to enlarge. To view our finished projects, just click here.   Get some ideas...have fun!
Visit our new office space, still in Wallingford: 

Handyworks Remodeling and Design has moved into brand new offices located at 47 North Plains Industrial Road, Suite B, Wallingford, CT 06492.  Stop by during normal business hours, or call to make an appointment:  203-626-5451,  Handyworks is here for YOU!