Kitchen repairs
Leaks & caulking
Ceiling repairs
Locks & hardware
Repair water damage
Investment/rental property
Painting & wallpapering
Floor repairs
Special needs
Electrical & plumbing
Property maintenance
Insurance claims
...and many, many more repair services!
Don't see the repair job you need on the list above?
Just ask.  We can probably do it!
Based in Wallingford, CT, on North Plains Industrial Road (address below), Handyworks Remodeling and Design grew from handling home repairs and small improvements to a much larger base, with satisfied clients in numerous cities and towns throughout South Central Connecticut.
Our satisfied clients began calling us for larger jobs and referred us to their friends and relatives.  Out of this need emerged HRD, Handyworks Remodeling and Design, but we have not forgotten our roots.
Currently, we have satisfied clients in WALLINGFORD, of course, but also in surrounding towns like HAMDEN, NEW HAVEN, NORTH HAVEN, CHESHIRE. CROMWELL, MERIDEN, MIDDLETOWN, SOUTHINGTON, DURHAM, and NORTH BRANFORD plus other towns in South-Central Connecticut.  
Got a Rental?  Build Better Property Values
With many years experience sprucing up rental properties between tenants, upgrading apartments or properties, HRD builds better property values for their owners.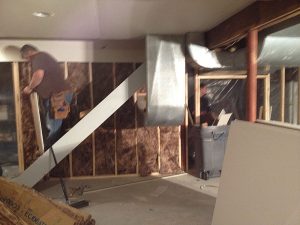 We can advise you on which products stand up best to everyday wear and tear.
Call us for help - we will assess your need and can often find alternatives to costly repairs.
Moving in...or out?  The 'to-do' list is one of our specialties.
Call us:  we'll walk through your door and maybe even "get it done" on that very day!
Yes, Handyworks Remodeling and Design is still in Wallingford, but now in our handy, brand new offices along North Plains Industrial Road in Wallingford, CT (full address below).  Call us, or just click the handy "ask Keith now" button below to talk with Keith Santora, our president, for FREE, no obligation.